Manchester killing 'could not have been predicted'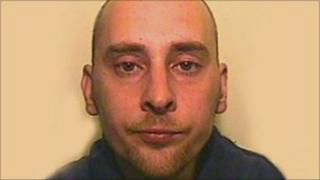 A report into the care of a mentally ill man who stabbed a stranger to death in Manchester has found the killing could not have been predicted.
Paul Cusack, 32, stabbed joiner Sidney Waller at a flat on Mauldeth Road West, Withington, in July 2008.
An investigation commissioned by the NHS found he had no proper treatment plan and NHS care services never understood the risk he presented.
Mr Waller's family said he was failed and let down.
The 67-year-old had been fitting a kitchen at the flat next door to Cusack on 28 July 2008 when he was stabbed about 30 times.
Cusack called police to confess, and when officers arrived he had blood on his face and hands and was still holding a knife.
During police interviews, Cusack said he heard voices in his head willing him to confront the tradesman.
He had previously been sectioned under the Mental Health Act and was the subject of care in the community.
He was jailed for life after admitting manslaughter on the grounds of diminished responsibility in September 2009.
The report was carried out by Manchester Mental Health and Social Care Trust, NHS Manchester and the Health Advocacy Resource Project (HARP).
Speaking after the it was published, Mr Waller's family said: "Tragically he was failed by people who never knew him. They will continue with their lives.
"We are faced with missing a wonderful man, every single day."
The report said there was no evidence the violence was foreseeable, but it highlighted a series of failings.
It said there was confusion and disagreement about Cusack's diagnosis, which meant he never had an appropriate treatment plan.
It also said there was no continuity of care, as Cusack was seen by nine Manchester-based services as well as others elsewhere.
The report said the risk Cusack presented to himself and others was never understood.
Dr Tariq Chauhan, from NHS Manchester, said: "We know that not everything is fine and we have a lot of challenges now, a lot of challenges for the future, and we need to make sure the system is geared towards addressing those challenges in a positive way."