Bolton Koran teacher cleared of assaults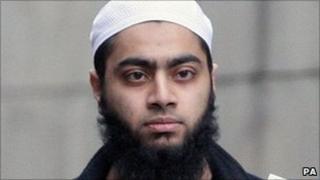 A teacher at a mosque accused of assaulting pupils when they failed to memorise verses from the Koran has been cleared of the allegations.
Sohail Musa, 21, of Croston Street, Bolton, Greater Manchester, was charged with assaulting two of his pupils at Zakariyya Mosque in the town.
Bolton Magistrates' Court heard he "punched and slapped" pupils when they made mistakes in April last year.
He was found not guilty after a three-day trial.
District Judge Paul Richardson said: "I have to ask myself after all the evidence, am I satisfied beyond all reasonable doubt that one or other of these assaults has been proved? I find that I am left with doubt.
"I must find in favour of the defendant and absolve him of both these charges."
The trial heard from two boys, both 13, who gave evidence via video link.
One of the boys, who cannot be named for legal reasons, said Mr Musa "twisted his arm and punched him near his kidneys" when he made a mistake while reciting a verse from the Koran.
The second boy said he got "12 hits on the head" when he made mistakes.
The defence said the boys' version of events was not the truth.