Salford high school fraud suspect arrested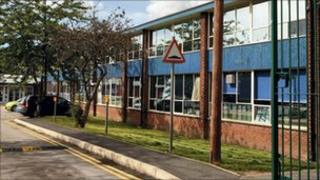 A man has been arrested as part of a fraud investigation involving the theft of more than £120,000 from a school in Greater Manchester.
Police are investigating the theft of £121,800 from Wentworth High School in Eccles, Salford, between 2007 and 2010.
A spokeswoman said a 41-year-old man had been arrested on suspicion of fraud and bailed until 20 March pending further enquiries.
Salford City Council said it was co-operating with police on the matter.
It said in a statement: "Salford City Council is supporting the police investigation into this matter.
"As this is an ongoing investigation it would be inappropriate to comment further at this stage."