Manchester tops music scene survey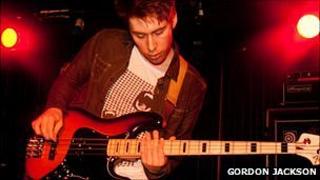 Manchester music lovers are the happiest in the UK with their local scene, according to a survey by the UK's copyright collection society.
The PRS for Music poll, which asked people about the amount of live music available in their area, saw the city narrowly beat Newcastle.
London came fifth on the poll, behind both Lancashire and Nottingham.
Derbyshire was bottom of the list, behind Somerset, home of the UK's largest live music event, Glastonbury.
The poll of 3,000 people found that 77.4% of Mancunians thought their city had enough live music, only 0.3% more than the number of Geordies happy with what was on offer in Newcastle.
On average, 52% of people said there were enough gigs in their area.
At the bottom of the poll, 29% of respondents in Derbyshire thought that their area was well served by live music, 6% less than those in Somerset.
Spokesperson at PRS for Music, Barney Hooper, said that "local live music gigs are a great way to bring communities together and for people to discover local talent".
"Manchester has always been a hot contender as music capital of the UK, but we also thoroughly encourage venues in the surrounding areas, such as Derbyshire, to seek local talent and host more live gigs," he added.