Stone Roses comeback claims rubbished by Mani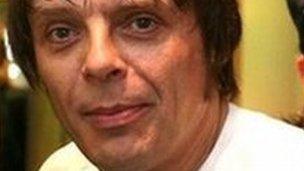 Newspaper reports that one of Manchester's most influential bands, the Stone Roses, are to reform have been rubbished as "fantasy".
Bassist Gary "Mani" Mounfield said band members had gathered for his mother's funeral.
The appearance of singer Ian Brown and guitarist John Squire at the funeral sparked speculation of a reunion.
One of the pioneering groups of the "Madchester" movement, the group disbanded in 1996.
"Two guys who haven't seen each for 15 years, like people do at funerals, came to pay respects to the bassist's mum and now all this," said Mani.
He added: "It's total fantasy island gear."
The Manchester-based Stone Roses were one of the most revered bands of the late 1980s and early 90s, with their eponymous debut album regularly being voted as among the greatest British releases of all time.
Brown said in 2009 that the band would not reform in the "next three lifetimes", a sentiment echoed by Squire later the same year.
Related Internet Links
The BBC is not responsible for the content of external sites.