Schools' annual spending revealed by minister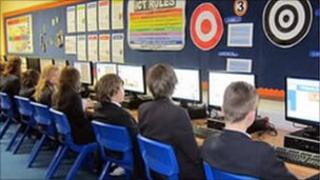 The Isle of Man education minister has revealed annual government spending for each of the island's schools.
Eddie Teare listed the figures in a written answer to a House of Keys member's question about school budgets.
Ballakermeen High School in Douglas has the biggest budget at £6.5m with nearby St Ninian's School receiving £5.99m.
Smaller rural primary schools on the island including Ballaugh and Dhoon, have annual budgets of less than £400,000.
Mr Teare's response explained that primary schools' spending would be expected to be less than larger secondary schools with higher staffing and running costs.
Ramsey Grammar School received £4.85m, Castle Rushen High School £4.35m and Queen Elizabeth II High School in Peel £3.98 million.
Mr Teare's figures came in response to a request from Onchan MHK Peter Karran.