Bury father-of-six shot dead in Pakistan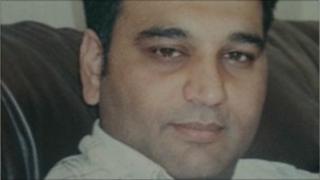 A father-of-six from Greater Manchester has been shot dead in Pakistan.
The family of 45-year-old Tariq Hafeez from Prestwich, Bury, said he was killed as he left Lahore Airport in a taxi on Friday.
His wife has flown to Pakistan to bring the businessman's body home, the family said.
The Foreign and Commonwealth Office (FCO) has contacted the family and confirmed it was making inquiries into the death.
An FCO spokesperson said: "We are making enquiries into the death of a British National in Pakistan.
"FCO Consular officials are providing assistance to the family."