Bolton man Asim Kauser faces four terrorism charges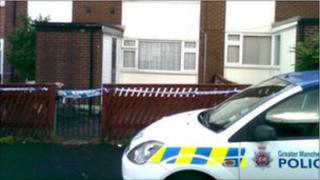 A 25-year-old man has been charged with terrorism offences following a police operation in Greater Manchester.
Asim Kauser, from Bolton, was detained as officers from the North West Counter Terrorism Unit searched a house in the Halliwell area last week.
On Wednesday, he was charged under Section 58 of the Terrorism Act 2000.
The four charges refer to possession of records of information of a kind likely to be useful to a person committing or preparing an act of terrorism.
Police said the alleged offences had taken place between 1 January 2009 and 4 June 2011.
Mr Kauser, of Bardon Close, Halliwell, is due to appear at City of Westminster Magistrates' Court, London, on Thursday.