M60 breakdown driver died unlawfully inquest jury finds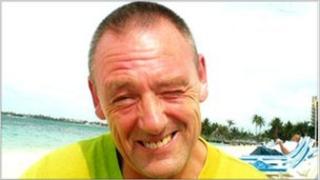 A breakdown driver who died attending to a car on the M60 was unlawfully killed, an inquest jury has decided.
Denis Livesley, 60, from Oldham died when a car ploughed into the back of his recovery truck on 21 December 2009.
Stockport Coroner John Pollard said he would write to police and the Highways Agency to see what safety improvements could be made for breakdown drivers.
A family statement said the inquest had answered their questions about the day Mr Livesley died.
Mr Livesley was loading a car onto his vehicle when he was hit near junction six at Sale.
The car driver will not face police prosecution but Mr Livesley's family could file a civil case.
"The whole family has been absolutely devastated by Denis's death," said a statement read after the inquest.
It added: "We want lessons to be learned so that nobody else doing the job Denis did, dies in the same circumstances."