Manchester loan shark who preyed on vulnerable adults jailed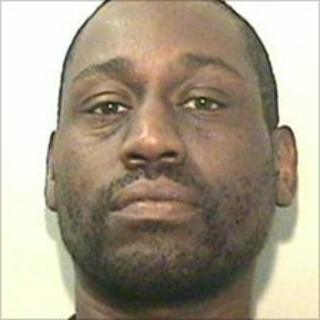 A loan shark who abused his position as manager of a hostel in Manchester to exploit the vulnerable residents has been jailed for 14 months.
Winston Mills, from Manchester, charged up to 50% interest on small loans.
Some victims were forced to hand over their benefits as repayment immediately after collecting them from the Post Office, Manchester Crown Court heard.
Mills, 41, of Openshaw, pleaded guilty to illegal money lending and money laundering over a five-year period.
Judge Andrew Gilbart, sentencing, told Mills: "You ruthlessly exploited the vulnerable."
On Friday, the court heard that Mills was the house manager of a hostel in Openshaw that housed adults with drugs, alcohol and behavioural problems.
'Abused position'
He would lend relatively small amounts of between £10 and £40 - but charge huge amounts of interest to his victims, the majority of whom were vulnerable and on benefits.
The court heard how Mills retained his victims' Post Office cards, then walked them to branches so they could withdraw all or nearly all of their benefits, leaving them very little to live on.
Mills was previously cautioned for illegal money lending, following an investigation by the national Illegal Money Lending Team, a unit made up of trading standards officers and police.
After uncovering fresh information that he was continuing to lend, the team searched his home on 14 March, and found about £500 in cash hidden under a carpet and a list of names and amounts.
Speaking after the hearing, Tony Quigley - head of the team - said: "He was at those particular flats to be there to help and assist what were particularly vulnerable adults.
"Actually he just abused that position and started running a loan sharking business, which is preying on the most vulnerable members of our community."