Jordan Anthony Ratcliffe missing for three years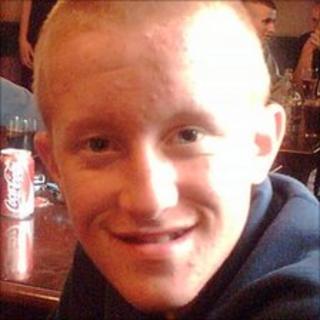 Police in Manchester have made an appeal for the public's help to find a teenager who went missing three years ago and has not been seen since.
Jordan Anthony Ratcliffe, originally from Moston, was dropped off in Tib Street, Manchester on 31 August 2008 by a member of his family. He was 16.
Police have urged him or anyone who knows of the now 19-year-old's whereabouts to contact them.
He is white, 5ft 5in (1.65m) tall, of medium build, and has brown eyes.
When he went missing he had ginger hair and was wearing a black and grey jacket, black tracksuit trousers and black trainers.
Greater Manchester Police's missing persons investigating officer, Julie Potts, said: "It has been three years since Jordan was seen and his family, as well as the police, continue to be concerned for his safety.
"I want to appeal directly to Jordan and ask him to contact either police, family or friends as three years is a long time without being in touch.
"You are not in any trouble, your family just want to know you are safe and well.
"I would urge anyone who may have seen Jordan or know where he may be staying to get in touch."