Facebook groomer jailed for sex assault on 13-year-old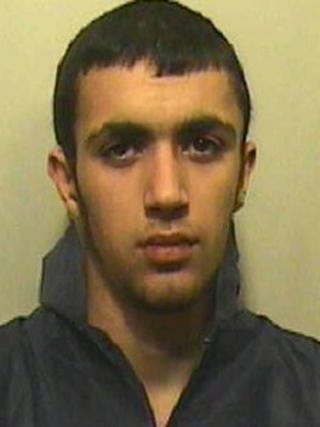 A Rochdale man who groomed and sexually assaulted a girl he met on Facebook has been jailed for three years.
Arran Akhtar, 19, of Lower Fallinge, contacted the 13-year-old from Rossendale on the social networking site, before inviting her to his home.
He pleaded guilty to sexual activity with a child, inciting a child to engage in sexual activity and a sexual assault at Burnley Crown Court.
He was sentenced to three years and put on the sex offenders register.
Akhtar was arrested after an investigation by Lancashire Police's Freedom Team, a specialist unit which teams up police officers with social workers and staff from children's charities to tackle sexual exploitation of young people in Burnley, Pendle and Rossendale.
Det Con Nicola Corbett said he had "deliberately targeted and preyed on a vulnerable young girl by grooming and sexually exploiting her".
"The victim has shown tremendous courage in coming forward and giving evidence at court," she said.
"This type of predatory crime will not be tolerated and we will continue to target, warn and prosecute offenders to hit home the message that this type of behaviour is not just unacceptable, it is criminal.
"I urge anyone with information or concerns about the sexual exploitation of children to contact us."