Sahar Daftary death: Inquest into model's fall delayed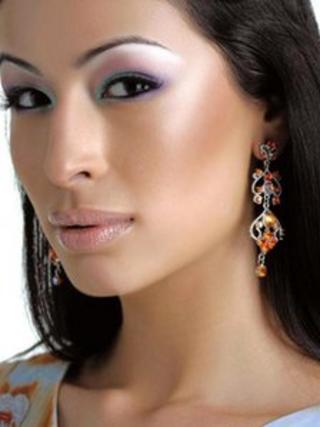 The family of a model who died in an apartment block fall in Greater Manchester have been left "distraught" after the inquest into her death was adjourned, their solicitor has said.
Sahar Daftary, 23, from London, fell from her former boyfriend's apartment on the 12th floor of the NV Buildings in Salford Quays in December 2008.
The five-day inquest was due to begin at Bolton Coroner's Court on Monday.
It was postponed on Friday afternoon. A new date has yet to be confirmed.
Richard Slade, solicitor for the Daftary family, said after legal papers were served to the coroner's court, Greater Manchester Police asked to be represented at the hearing as an "interested party".
Property developer
It meant the inquest had to be adjourned despite objections from Miss Daftary's family, according to Mr Slade.
He said: "The family are very concerned. It is already three years since her death.
"It is an extra-ordinary state of affairs. The family is distraught."
Ms Daftary, a former Face of Asia model winner from Brentford, had gone to the flat in Salford on 20 December 2008 to collect belongings following her split with property developer Rashid Jamil earlier that year.
Police inquiries suggested the incident was either an accident or that Miss Daftary committed suicide by jumping from the 12th floor balcony.
Mr Rashid, who was married to another woman when his friendship began with Miss Daftary, was devastated by her death his solicitor said at the time.
Mr Rashid was questioned and bailed by police, but released without charge following the investigation.
Miss Daftary's mother, Anisa, 57, and sister Mariam, 32, were due to give evidence at the inquest.