Coronation Street star praises police investigation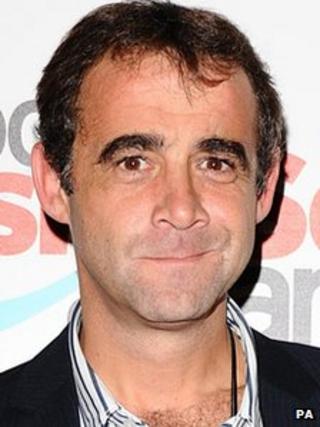 Coronation Street actor Michael Le Vell has praised police for the "fair and thorough investigation" into child sex allegations made against him.
The star, who plays Kevin Webster, was arrested in September after Greater Manchester Police received a complaint about "an [historical] sexual assault".
However, lawyers decided there was not enough evidence to charge him.
Mr Le Vell, who lives in Hale, Greater Manchester, said he was "delighted to be completely exonerated".
Before the decision was announced on 1 January, Mr Le Vell had strenuously denied the allegations and continued in his role in the TV show.
He said that "following the conclusion of the police enquiry into allegations that have been widely publicised in the national press, I would like to acknowledge and give thanks to the Greater Manchester Police for the fair, thorough and independent investigation that they have conducted".
"I have maintained my innocence throughout and I am delighted to be completely exonerated by the decision that there will be no further action taken in this matter," he said.
"I would like to thank the public sincerely for their loyal support during what has been a most difficult and upsetting phase in my life.
"I also want to give special thanks to my colleagues on Coronation Street and ITV for their unwavering support of me.
"It is now my intention to continue working and hope to put this extremely difficult period behind me."