Sean McNab jailed for trying to sell stolen memorial plaques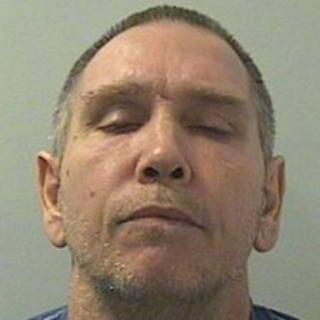 A man has been jailed for trying to sell remembrance plaques which had been stolen from a Manchester cemetery.
Sean McNab offered nine bronze plaques to a scrapyard but staff refused to take them and alerted police.
The 44-year-old told Manchester magistrates' court he had been offered the plaques in a bag by two youths but had not looked inside.
McNab, of Victoria Avenue in Blackley, pleaded guilty to handling stolen goods and was jailed for 12 weeks.
He told magistrates he was "heartbroken" about what he had done. He added that he had prayed for forgiveness on his Bible afterwards.
'Scraped the barrel'
Magistrates said his behaviour had been "abhorrent".
Ten plaques were stolen from the cemetery between 31 October and 7 November. A bag containing nine of the plaques was later recovered in Dean Lane, Newton Heath, on 8 November.
Sgt Dave Whelan, of Greater Manchester Police, said: "McNab really scraped the barrel when he tried to peddle remembrance plaques stolen from a local cemetery.
"The relatives of those whose plaques were stolen as well as the wider community were completely outraged by this offence and thankfully we were able to recover most of the items stolen."
Michael McVey from Howarth Metals, where McNab went with the plaques, said it had been "real simple" to identify them as stolen.
"A gentlemen came in, we had our suspicions of where the material had come from and refused to take the scrap metal," he said.
"It's really difficult, by and large, to obtain where scrap is sourced from, but when it's really obvious, like it was in this case, it's real easy to turn them away too."