Greater Manchester Pension Fund to pay for new homes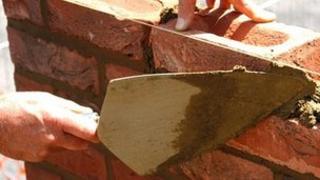 A multi-million pound project to use pension fund money to build new homes has been proposed in Manchester.
The scheme would see Greater Manchester Pension Fund and Manchester City Council work in partnership to construct 244 homes.
The pension fund would invest £25m to cover construction costs, while the council provide building plots.
Councillor Paul Andrews said it was "an innovative new model for investing in new housing".
Greater Manchester Pension Fund, which is worth around £11bn, is the pension scheme for the 10 local authorities in Greater Manchester and associated bodies, such as schools, colleges and charities.
Mr Andrews, the executive member for neighbourhood services, said the pilot project, which could be rolled out across other Greater Manchester councils if successful, was necessary to meet the city's future housing needs.
"In the current economic climate, the levels of development being brought forward and the availability of mortgage finance are not keeping pace with the city's needs," he said.
"That's why the council is looking to bring forward an innovative new model for investing in new housing."
The proposed new homes, to be built in Chorlton-cum-Hardy, Gorton and Brooklands, would be split between rental and saleable properties.
The profits from any sales and collected rents would be shared between the council and the pension fund.
A Greater Manchester Pension Fund spokeswoman said that the scheme would "satisfy the fund's twin aims of commercial returns and supporting the area".
"The aim is to create an approach to investment that is capable of being applied across Greater Manchester," she said.
'Manchester mortgage'
The council's Housing Investment report said it was also investigating a related scheme to provide first-time buyers with their deposit via an interest-free loan.
It said the "Manchester Mortgage" would allow those able to afford mortgage repayments but without the means of raising a substantial deposit the opportunity to get onto the property ladder.
The council are in talks with the Co-Operative Bank and the Manchester Building Society to develop the scheme, which would see the council underwrite up to 20% of a mortgage loan for five years.