Greater Manchester road deaths up by 42%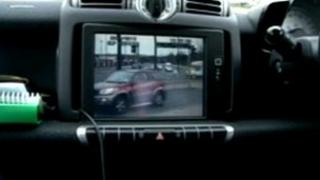 Motorists in Greater Manchester have been urged to take more responsibility for their driving after a 42% rise in road deaths in 2011.
Seventy-five people were killed on the roads last year in the region.
Chief Constable of Greater Manchester Peter Fahy said the figure was "absolutely awful".
A new Greater Manchester Police campaign will use Smartcars with cameras to catch drivers using mobile phones and not wearing seatbelts.
"It's very hard to see what has changed to lead to that increase," said the chief constable.
"My worry is that the message has got out that we are less concerned about speed."
Mr Fahy added: "I'm worried the number of distractions there are in cars with sat navs, iPods, all sorts of music systems in cars - there is a key message that to drive a car needs your complete concentration.
'No concentration'
"All of us see examples every day of people who are texting or just not concentrating - all of us have a responsibility to drive safely.
"It's very tempting when the road is a bit boring and a text comes through but if you lose concentration and something unexpected happens you are not able to react and a tragedy occurs."
Mr Fahy said if the death toll continues to rise the force may switch its focus from the most dangerous drivers - disqualified drivers, drink driving and cars used in crime - to overall road safety.
The new GMP campaign, Operation Dicing With Death, will see the force carrying out more enforcement activity against dangerous driving over the coming year.