Greater Manchester Police sets up unit after internet killing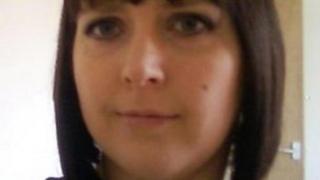 Greater Manchester Police has set up a specialist unit to help vulnerable people following criticism it failed a woman who was killed by a man she met on the internet.
The public protection division will target offenders and support victims.
Greater Manchester Police was criticised for "individual and systemic" failures over the murder of 36-year-old Clare Wood in 2009.
Her father Michael Brown is supporting the creation of the new unit.
In February 2009, Ms Wood, from Salford, was strangled and her body set on fire by George Appleton.
Mr Appleton was found hanged in a derelict pub six days after Ms Wood's killing. An inquest into his death found he committed suicide.
'Clare's law'
Prior to her death Ms Wood had made several complaints to Greater Manchester Police about Mr Appleton claiming he had caused criminal damage, harassed, threatened to kill and sexually assaulted her.
Greater Manchester Police acknowledged the need to change its approach to investigations and supporting vulnerable people after it emerged Mr Appleton had a history of violence against women, of which Ms Wood was unaware.
Her death led to the government announcing year-long trials, beginning this summer, in Greater Manchester, Nottinghamshire, Wiltshire and Gwent allowing people to ask police if a partner has a violent background.
The measures have been dubbed Clare's law.
Det Chief Supt Mary Doyle, head of the new team said: "The introduction of the new public protection division demonstrates our commitment to protecting vulnerable people, investigating cases thoroughly and bringing offenders to justice.
"We have responded dynamically to recent cases where failings were identified, recognised that mistakes have been made in the past and are committed to ensuring that they will not happen in the future."