Man sentenced for Greater Manchester armed robberies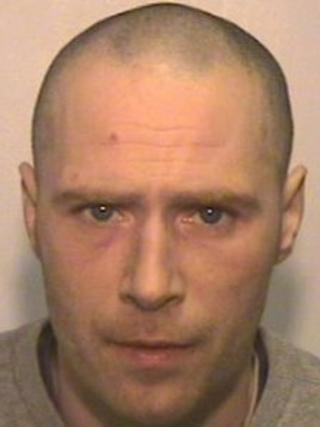 A "career criminal" has been jailed for six years for a series of armed robberies in Greater Manchester which started 10 days after he left prison.
Anthony Horrocks, 37, of no fixed abode, pleaded guilty to three counts of robbery, attempted robbery and four counts of possession of a firearm.
The armed robberies and attempted robbery all took place in January at three banks and a chemist's in Hyde.
Mr Horrocks was sentenced at Manchester Crown Court.
Greater Manchester Police said the spate of robberies started on 16 January.
Det Con Richard Castley said: "Over just a 10-day period Horrocks terrorised a number of businesses over a very small radius.
"He is clearly a very determined career criminal and was intent on causing as much fear as he could just to get his hands on some cash. He had only been out of prison for 10 days when he embarked on his one-man crime spree."
"I hope seeing him convicted and sent to prison gives those businesses, and just as importantly the members of staff he personally threatened with a gun, some sense of justice."