Tameside Council could cut up to 600 jobs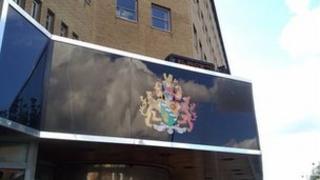 Up to 600 jobs could go at Tameside Council as it seeks to save £25m in the next year, its leader has said.
Last year the authority shed 1,300 posts and council leader Kieran Quinn said he could not rule out more cuts.
"Sadly this is not the last year you will hear of this, not only from Tameside but the rest of Greater Manchester also," he said.
Last year there were no compulsory job losses. This year every employee has been offered voluntary redundancy.
The Labour-led council is also considering selling off some buildings to balance the books.