Man jailed for raping woman, 75, in Oldham flat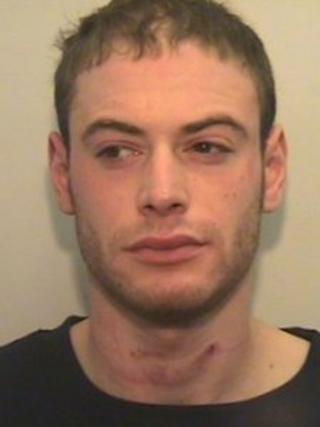 A man who forced his way into a 75-year-old woman's flat in Oldham and raped her has been jailed.
Wesley Wilson, 27, forced his way into the woman's home on an estate in Unsworth Way, which caters for elderly and infirm residents, on 7 January.
He checked she was alone before attacking her in her bedroom. Forensic evidence led police to arrest Wilson.
Wilson, of Naze Court, Oldham, pleaded guilty at Minshull Street Crown Court and was jailed for 16 years.
He was also ordered to sign the sex offenders register indefinitely.
Det Sgt Liz Hopkinson from the Sexual Offences Unit said: "Whatever adjective you could use - cowardly, despicable, reprehensible - it would not be enough to convey just how heinous his actions were.
"Wilson held all the power. He frightened a vulnerable, helpless, elderly woman in her own flat before raping her.
"I'm sure everyone reading this will be as appalled as we were that someone could commit such a horrendous act upon a totally innocent woman."
She praised the victim for telling a relative about the attack, enabling the police to investigate quickly.