Man arrested over Crumpsall stabbing death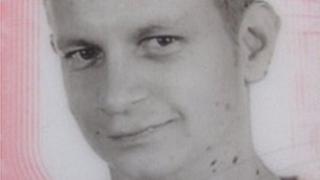 A 57-year-old man has been arrested on suspicion of murder following the stabbing of a man in Greater Manchester, police have said.
Radoslaw Waclawiak, 25, was found at Martingale Court, Crumpsall, at about 01:10 BST on Saturday. He had been stabbed in the chest.
He was taken to hospital but died a short time later.
Police have released two men arrested on suspicion of murder without charge.
'Better life'
Greater Manchester Police said the 33-year-old and 34-year-old had been eliminated from the inquiry.
A post-mortem examination established the cause of death was a fatal stab wound to the chest.
Mr Waclawiak's grandmother, Halina Kroikowska, who lives in Lodzkie, Poland, said he had moved to England to "make a better life for himself".
She added: "He was always a good boy and he was a very good grandson. He was only 25, he was so young, why did this happen to him?"