Council unveils 'greener travel' plans for Tameside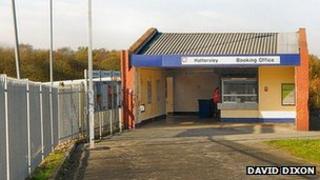 Plans for a new cycle path, improved access at a station and an off-road link between a town and a business park have been unveiled in Tameside.
The improvements, which will cost around £1m, are part of a "greener travel" package for the borough.
The proposals will take around three years to complete.
Tameside councillor Peter Robinson said the package would "improve links to employment while at the same time reduce our reliance on our cars".
The proposals will see three projects undertaken across the borough.
Two schemes will develop new paths and cycle routes, with the first linking Ashton and Hyde town centres along two miles of canal path, while the second will upgrade the off-road link between Ashton town centre and Ashton Moss business park.
The third project will bring improvements to lighting and pathways at Hattersley railway station.
The improvements will be paid for using money from the Department for Transport's Local Sustainable Transport Fund and sustainable transport charity Sustrans.