Legion apology to poppy woman over 'rogue fundraiser' mistake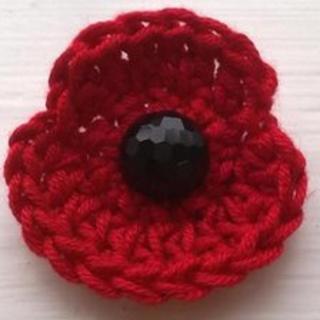 The Royal British Legion has apologised to a Stockport fundraiser for wrongly accusing her of being a rogue seller.
Cath Fearn and her friends crocheted thousands of wool poppies raising £5,000 for this year's Poppy Appeal.
But she was left "angry and upset" when her eBay selling site was taken down and she was told to stop selling poppies in the charity's name.
A Royal British Legion spokesman said: "We are grateful for her support and offer our apologies."
Mrs Fearn, 35, produced her first hand-made Remembrance poppy brooch in 2010 after getting permission from the legion.
The poppies sold for £4.95 each, raising £90 in her first year and £2,000 in 2011, with all profits going to the charity.
'Horrible emails'
"They were so popular last year that we got organised this year," she said.
"I got mum involved so she's been 'knitting Nana' for the last three months and I have lots of lovely volunteers who help me and we managed to raise £5,000."
But earlier this month, Mrs Fearn's eBay listing was blocked after the Royal British Legion reported her for "alleged infringement of its intellectual property rights".
Although the charity has acknowledged its mistake and her selling site has been reinstated, Mrs Fearn is still upset.
"People who had bought my poppies still believed that what eBay had told them was correct and that I was not trustworthy.
"I'm really annoyed and upset because I have had to read some horrible emails from people who contacted me to say that stealing from a charity close to their hearts was despicable.
'Offer our apologies'
"I had specified quite strongly in my advert that I had written permission and they could see the letter on my Facebook page."
The Royal British Legion issued a statement apologising to Mrs Fearn.
"Immediately after the error was brought to our attention we contacted eBay to request the posting be reinstated and this has now been done.
"We are grateful for her support and offer our apologies."
The Royal British Legion's Poppy Appeal is the organisation's biggest single fundraising effort and this year it hopes to raise £42m.
Poppies were first sold in the UK as a symbol of remembrance in 1921.