Theresa May: Chetham's abuse case death 'may deter victims'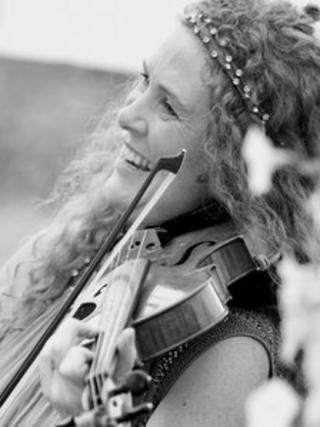 The death of a woman after she gave evidence against her sex abuser may deter other victims from speaking out, Home Secretary Theresa May fears.
Frances Andrade is believed to have killed herself during the trial of Michael Brewer, who abused her while she was his music pupil in Manchester.
Brewer, ex-choir director at Chetham's School of Music, was convicted of indecently assaulting Mrs Andrade.
Launching a review of the case, Mrs May said lessons need to be learnt.
Her comments were made in response to questions from Shadow Home Secretary Yvette Cooper, who asked for a "proper review" of the treatment of Mrs Andrade, who was living in Surrey when she died.
Ms Cooper said Mrs Andrade was "let down by the criminal justice system whose job it was to help and protect her" and accused Surrey Police of ignoring guidelines and failing to offer Mrs Andrade counselling before the trial was over.
'Sympathy with family'
Brewer, 68, of Selly Oak, Birmingham, was convicted of carrying out the sexual abuse in his office at Chetham's School of Music between 1978 and 1982.
His ex-wife Hilary Brewer, also known by her middle name Kay, and of Knowl Gap Avenue, Haslingden, was convicted of indecently assaulting the same victim when she was an adult at their then family home. She was cleared of aiding and abetting rape.
The jury cleared Brewer of rape and one charge of indecently assaulting the victim as a child in his home.
Mrs May said: "This was a terrible case when you look at the details of this and we all have sympathy with the family and what they have gone through.
"Obviously this whole question of how the police deal with rape cases is one that is being looked at and we have been trying to improve the police handling of this under both governments, over a number of years.
"We all recognise that one of the issues here is the difficulty victims feel in coming forward and sadly when we see incidents such as has happened in this case, I fear others may be put off from coming forward rather than encouraged from coming forward."
Counsel praised
She said the case of Mrs Andrade's treatment needed to be looked at "very carefully".
"[We also need to look] very carefully at how we can further improve the system to ensure victims feel they will be believed when they come forward and they can have the confidence of taking their case through the courts," she continued.
"We will look to see what lessons should be learnt from this particular case but you will be aware the home secretary does not instruct police forces to take particular routes - they do have operational independence and decisions as to how they deal with particular cases."
Speaking at the end of the Brewers' trial at Manchester Crown Court on Friday, Judge Martin Rutland praised all counsel for their conduct in the case, including Kate Blackwell QC, defending Michael Brewer, who cross-examined Mrs Andrade.
He told her: "You did your job, in that you put what had to be put to the witness."
Maura McGowan QC, Chairman of the Bar, said: "The Bar Council is ready and willing to cooperate fully with the Home Secretary in any closer inspection of how the justice system operates following an allegation of sexual assault.
"We should ensure that every reasonable measure is taken to protect vulnerable witnesses and to encourage the victims of abuse to come forward.
"Defendants are presumed innocent, and evidence must be tested properly, so that juries may make informed decisions.
"But we must also do everything we can continually to improve the process and ensure that the balance is struck between the rights of witnesses and defendants."
She added: "This particular case was deeply tragic and highly unusual. All the facts are not yet clear, but it is important to note that there was no suggestion that any advocates involved acted anything other than professionally."