Death crash family sue Man City's Courtney Meppen-Walter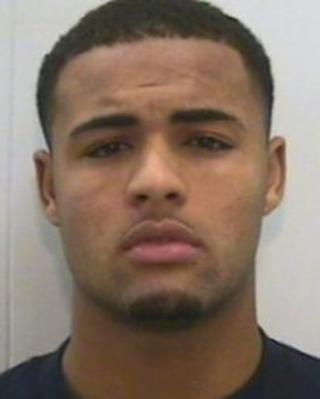 The family of two people killed when a car driven by a Manchester City footballer crashed into them are to sue him, solicitors said.
Courtney Meppen-Walter, 18, killed brother and sister Kulwant Singh and Ravel Kaur when his Mercedes hit their Nissan Micra in September.
He was jailed for 16 months at Manchester Crown Court after admitting causing death by careless driving.
The victims' relatives have instructed solicitors to start civil proceedings.
Mrs Kaur's 16 and 17-year-old sons, who were in the back of the Micra and seriously injured in the collision, are now orphans as their father was killed in Afghanistan, police said.
Mr Singh, 32, was married with two children aged four and one.
The crash victims came to the UK in 2001 to start a new life after fleeing persecution by the Taliban in Afghanistan, the court heard.
They had been emerging from a side street when the crash happened, at the junction of Great Ducie Street and Sherborne Street.
At the time of the impact, Meppen-Walter, of Middleton Road, Blackley, was driving at 55.89mph and was accelerating, the court heard.
In a statement, Manchester-based Pannone Solicitors said: "We are acting for and advising the family in respect of a civil case against Courtney Meppen-Walter."