Salford man jailed for leaving hypodermic needle in Tesco loaf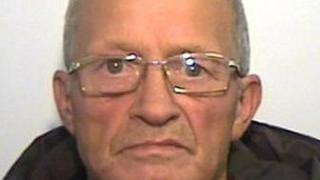 A man who admitted putting a hypodermic needle into a loaf of bread at a supermarket has been jailed for a year.
The needle was discovered on 3 December by a woman making her son a sandwich, Manchester Crown Court heard.
David Rodgers, 62, from Salford, was sentenced after admitting product contamination at a previous hearing.
Rodgers, who was tracked down through DNA evidence from the needle, admitted putting it in the loaf at a Salford branch of Tesco but would not say why.
Speaking after sentencing, Det Insp Chris Mossop, of Greater Manchester Police, said: "Obviously, the person was shocked to find it inside a loaf of bread but thankfully they were not hurt.
"This was an isolated incident and no-one else was affected."
Police said the loaf was bought at Tesco Extra stored in Pendlebury Way on 1 December.