Rochdale head teacher stabbed in screwdriver attack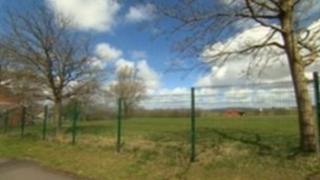 A school head teacher has been stabbed three times in an attack by a man armed with a screwdriver.
The 39-year-old victim was airlifted to hospital with head and neck injuries after the attack outside her Rochdale home.
Greater Manchester Police said a man was then wrestled to the ground by a passing motorist.
Detectives have asked people not to speculate on the motive for the attack which took place on Thursday.
Det Insp Andy Aston said there was "no threat to anyone else in the community and it is also important to stress that reports about this being a 'neighbour dispute' or 'neighbour feud' are wrong".
Greater Manchester Police said a 47-year-old local man was arrested at the scene and is being questioned on suspicion of attempted murder.