Manchester International Festival cancel Stravinsky's Rite of Spring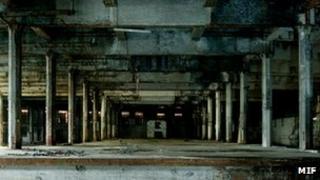 An "ambitious" production of Stravinsky's 100-year-old ballet The Rite of Spring has been cancelled after concerns it was "compromised".
The shows, planned for the Manchester International Festival (MIF), were due to make "choreography from falling bone powder" in a ballet without dancers.
A MIF spokesman said the shows, staged by director Romeo Castellucci, were "not yet possible [as] envisioned".
He said the festival hoped to "realise this radical production" in the future.
"We are a festival of world premieres and one-off events and the work, by its very nature, involves risk," he said.
"The festival, the director and creative team are disappointed, but all are clear that it would be unacceptable to present a compromised version of this ambitious show to our audiences."
The show had been billed as a "dramatic reworking" of Stravinsky's "cataclysmic debut".
The Russian composer debuted The Rite of Spring in Paris in 1913, a performance which was reported to have sparked a riot in the theatre.
Describing his version, Mr Castellucci had said movement in the piece would come from a cloud of bone powder instead of dancers.
"The bone powder is the main character on the stage," he said.
"It looks as if the dancers dissolved in the air, turning into a cloud of dust."
The six MIF shows were due to take place in a former railway depot in the city centre, which will also see a collaboration between experimental musicians Massive Attack and documentary maker Adam Curtis during the festival.