Alison Goldfrapp exhibition to open at Salford's Lowry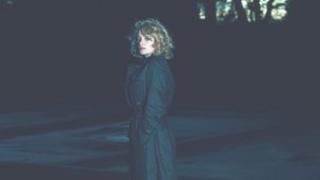 An exhibition curated by musician and songwriter Alison Goldfrapp will open at the The Lowry in Salford next month.
In the first of an annual exhibition series called Performer as Curator, Goldfrapp is the inaugural performer to take over the galleries.
Her exhibition will gather pieces of art from collections around the world and explore themes of transformation, metamorphosis and identity.
Goldfrapp was described by the Lowry as "a natural first choice."
The musician and artist will explore her personal inspirations through the painters, film makers, illustrators and photographers who shape her artistic vision.
'Exciting new venture'
It opens on 19 October and continues to 2 March next year. The "performer as curator" project aims to bridge the gap between performing and visual art.
Michael Simpson, Head of Visual Art and Engagement at the Lowry, said: "Alison Goldfrapp was a natural first choice for us, given her remarkable synthesis of music and visual imagery. This is an exciting new venture for us and there are more collaborations in the pipeline.
"We value working with dancers, musicians and actors in our galleries, and artists in our theatres."
The works will portray her fascination with the darker side of fairy tales and folklore through artworks by artists including Marcel Dzama, photo-collagist John Stezaker, surrealist painter Leonora Carrington, children's illustrator Jan Pienkowski and Lotte Reiniger.
Goldfrapp - one half of the duo that bears her name - released her first album, Felt Mountain, in 2000 and has enjoyed hits including Utopia, Strict Machine and Ooh La La.
She will release a new single Drew, on Monday, with the album Tales of Us issued on the same day.