Eccles teenager injured as fly spray can explodes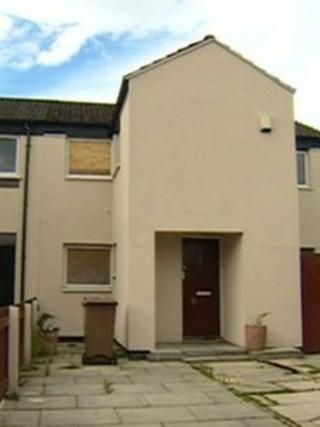 A teenage girl suffered burns after a can of fly spray exploded in her face next to a cooker, blowing out kitchen and bedroom windows.
Greater Manchester Fire Service said the 13-year-old was cooking at a house in Oak Grove, Patricroft, Eccles, when the can exploded at 16:10 BST.
Eccles watch manager Terry Hand, said: "I have been here for 30 years and I have never seen anything like it."
Firefighters provided dressings to the girl's face until an ambulance arrived.
There were no signs of fire when fire crews arrived but two windows were completely blown out and a third was twisted in its frame.
Mr Hand said the girl was "lucky not to be killed".
The can of fly spray next to the cooker had fallen over and the heat from the cooking caused the canister to expand rapidly and explode, with pressure waves leading to windows exploding, he explained.