Man jailed after £4m of heroin found at Manchester Airport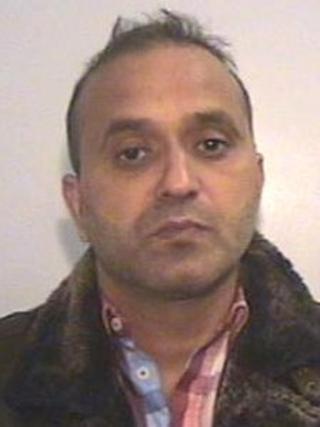 A man has been sentenced to eight years in prison for trying to smuggle heroin worth more than £4m through Manchester Airport in his luggage.
Appearing at Manchester Crown Court, Muhammad Shafiq Khan, from Bradford, admitted to importing a class A drug.
The 44-year-old, originally from Pakistan, was stopped as he returned from the country on 30 June.
The Border Force said 15kg of the drug was found in two of his suitcases.
Heroin was stored in the base and in the lining of the cases, officers said.
Khan initially told staff he had made the trip to Pakistan as his grandmother had recently died.
Sam Bullimore, from the Border Force, praised the "hard work and vigilance of our officers".
He said: "Technology plays a key part in many of our detections but the skills and expertise of our officers have been the critical factor in recent successes."