Rochdale child sex exploitation victims urged to come forward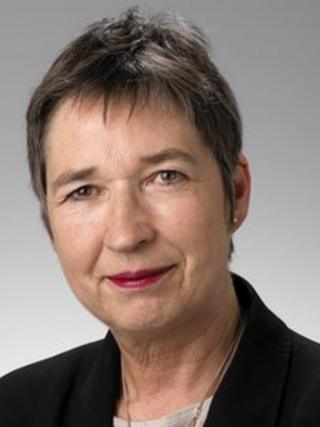 Victims of child sex exploitation have been urged to contact an inquiry following the Rochdale grooming case.
The inquiry has been launched to assess whether attitudes have changed towards vulnerable youngsters whose complaints were "not taken seriously" initially.
MP Ann Coffey, inquiry chairwoman, said the police and other agencies had "discriminatory" attitudes.
Nine men from Rochdale and Oldham were jailed last year for running a child sexual exploitation ring.
Ms Coffey, chairwoman of the All Party Parliamentary Group for Runaway and Missing Children and Adults, said: "I will be focusing on how far these attitudes and cultures within organisations have changed and what barriers still remain to be overcome."
She said the behaviour of victims in Rochdale and elsewhere had been seen as a "lifestyle choice".
'Vulnerable people'
Ms Coffey said they were "not seen as vulnerable children" and they "were not given the protection they should have expected from organisations with a responsibility to safeguard them".
"We need to make sure the whole community is engaged in this fight against child sexual exploitation," the Stockport Labour MP added.
Sir Peter Fahy, Chief Constable of Greater Manchester Police, said: "I await the outcome of the review with interest and hope it will kick-start a real change in how we take care of the most vulnerable people in our society."
A Rochdale Council spokesman said: "We have collectively been through a major learning process and all of us are far better able to identify and deal with this problem."
Eight of the men jailed last year were of Pakistani origin and one was from Afghanistan.
The issue of whether race was at the centre of the case has divided opinion.