Greater Manchester Police 'receive 2,000 grooming tip-offs'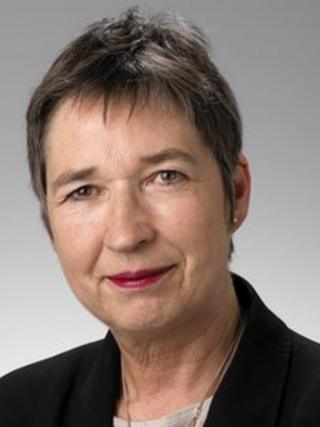 Greater Manchester Police received more than 2,000 calls about suspected child sex exploitation in 10 months, according to figures released by an MP.
It is the first set of figures released since a system was introduced by the force to flag up potential victims in light of the Rochdale grooming case.
A third of the alerts were from Rochdale, according to the Stockport MP Ann Coffey, who is leading an inquiry.
In 2012 nine men were jailed for running a child sex ring in Rochdale.
Ms Coffey is conducting an inquiry to assess the improvements in protecting youngsters following the high-profile case, and released the report on behalf of Greater Manchester Police and Crime Commissioner Tony Lloyd.
Greater Manchester Police (GMP) received 2,286 grooming alerts from April 2013 until January this year.
The tip-offs were from the public as well as police officers, social services, schools and other agencies.
The Rochdale division received 693 calls. The figures for other divisions were as follows: North Manchester, 130; Bury 65; Wigan 151; South Manchester 269; Salford 75; Oldham 224; Stockport 191; Bolton 162; Trafford 115; and Tameside 210.
The report also revealed there were 105 reported crimes with a link to child sex exploitation across Greater Manchester in the same period involving 402 victims and 242 suspects. In Rochdale there were 37 reported crimes with 47 victims and 49 suspects.
Labour MP Ms Coffey said the sheer volume of alerts was a sign the community was prepared to fight back against those who exploited children.
Mr Lloyd said: "These figures may shock us, but it is actually really positive that members of the public are willing to go to police."