Boy shot in head by BB gun in Manchester phone robbery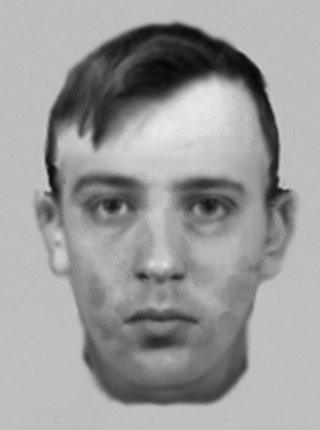 A 14-year-old boy has had surgery to remove a ball bearing from the back of his head after being shot by a man who was trying to steal his phone.
The boy was walking with a friend along a cut-through between Belthorne Avenue and Moston Lane in North Manchester, police said.
The boys were approached by two men who demanded their phones.
They refused and were shot with a gas-powered BB gun. The second boy was cut on the side of the head and ear.
Police have now released an e-fit image of the gunman.
He is described as about 20-years-old with short ginger hair and a light ginger beard, about 5ft 11ins (1.8m) tall, of stocky build and wearing jeans and a light grey hoodie.
His accomplice was of a similar age with dark hair, about 6ft (1.82m) tall and had what police described as a full black beard.
Det Con Mike Keogh said: "To fire a BB gun at someone's head from point-blank range is an horrific thing to do.
"Had the pellet hit the face or an eye then this could easily have been a murder investigation."
He appealed for anyone who witnessed the attack on 4 March or who can identify the "distinctive pair" to come forward.