Fourteen men questioned over Knowl View abuse in Rochdale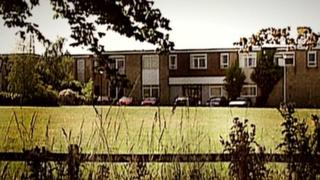 Fourteen men have been questioned over allegations including historical sexual and physical abuse at Knowl View residential school in Rochdale.
Police said the men, aged between 35 and 66, had been interviewed under caution over the past month.
The school, which closed in the 1990s, has been linked with the alleged abuse of boys by the late MP Cyril Smith.
Eighteen people have come forward with complaints related to abuse by adults and between the pupils themselves.
The allegations relate to a period between 1969 and 1990.
Det Ch Supt Russ Jackson said: "The investigation into abuse at Knowl View School continues and since the start of the inquiry further victims have come forward.
"These are serious allegations made against both staff and pupils at the school and are being thoroughly investigated."
He added: "We are currently working through the allegations and as a result 14 people so far have been interviewed under caution."