Stockport Council to refund up to 13,000 over direct debit error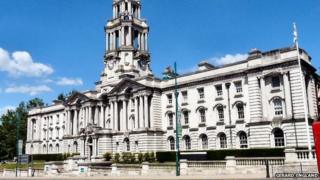 Stockport Council has offered to refund the bank charges of up to 13,000 people after an "administrative error" saw direct debits collected a day early.
It has written to those affected apologising for the mistake, which hit residents and businesses with debits set up for the 25th of the month.
Deputy leader Iain Roberts said the early collection "obviously should not have happened".
He said "immediate action" had been taken to rectify the problem.
"We are investigating exactly how this has gone wrong and will ensure it does not happen again," he said.
The council has advised anyone who has a direct debit to the council on the 25th to check their accounts and notify them of any problem.