Islamic State's violent videos 'could discourage would-be UK jihadists'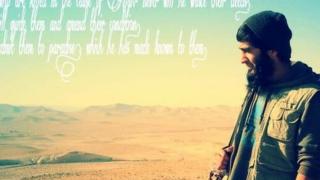 Islamic State's "violent" propaganda videos could actually be dissuading young Britons from pursuing jihad, a senior anti-terrorism officer has said.
Sir Peter Fahy, Greater Manchester's chief constable, believes the recent beheadings of Western hostages may instead serve as a deterrent.
But Islamophobia could increase, added Mr Fahy, counter-terrorism lead for the Association of Chief Police Officers.
"This sort of material can provoke a huge increase in hate crime," he said.
"These very emotive, very violent videos create a damage to the atmosphere in this country. They have the potential to create Islamophobia."
Mr Fahy also told BBC Radio Manchester: "The very violent activities of Isis [otherwise known as Islamic State and Isil] and their sheer brutality and their sheer disregard of any concept of human rights whatsoever is - in some ways - discouraging people from going out there.
"The videos have shown the risks that people face getting involved in this in any way.
"But, at the same time, these videos spread fear and concern in this country. Everything says it's a very violent and dangerous place and no-one should even think about going out there."
Haras Rafiq, head of outreach for the Quilliam Foundation, a Greater Manchester-based think tank which works to tackle extremism and radicalisation, agrees with Mr Fahy's analysis.
"The beheading videos received widespread condemnation from the wider Muslim populations around the world.
"As a result of that Isis has changed its approach in a way aimed at getting them sympathy from Muslims who were repulsed by the beheading videos."
But he warned that the violent videos actually worked as a propaganda tool for a very small minority of Muslims.
"We have had decades of Islamist priming in the UK about the idea of a caliphate - some youngsters have grown up knowing nothing else.
"Now that it has been created, some of them feel they want to be part of it. There was an attitude of 'these guys are actually doing it while others, including al-Qaeda and the Muslim Brotherhood, were just talking about it."
Security authorities believe more than 500 Britons have left the UK to fight in Syria's civil war, while Gilles de Kerchove, the EU's anti-terrorism co-ordinator, recently told BBC News the number of Europeans joining Islamist fighters in Syria and Iraq had risen to more than 3,000.
Several British Muslims have died whilst fighting in the region, including Anil Khalil Raoufi from Didsbury, Manchester.
It is thought the 20-year-old student left the UK in the autumn of 2013 with other men from Manchester, and was tweeting from Afghanistan in August, where he has family links.
He is believed to have been killed in a gun battle with Syrian government forces.
In June, a recruitment video appeared on Twitter accounts linked to IS, showing a group of Britons urging western Muslims to join the fighting
One of their number, Abdul Rakib Amin, who lived in Aberdeen for a time, has since been reportedly killed.
Also in June, two twin teenage girls, Zahra and Salma Halane, left their home in Manchester to join Islamic State fighters.
Greater Manchester Police believe they are with Islamic State militants in Syria.
The US intelligence agency the FBI says it has identified a suspected British jihadist who has appeared in several IS videos, including one which included the beheading of British aid worker David Haines, although they have not said who it is. British officials have not commented on the FBI's claims.
The man also threatened to kill a second Briton, Alan Henning.
The 47-year-old taxi driver, a married father-of-two from Salford in Greater Manchester, had been a volunteer on an aid convoy in Syria before he was captured in December 2013.
There have been repeated calls for his release from family, friends and Muslim leaders.