Christie Hospital chief quits after probe into Ibiza expenses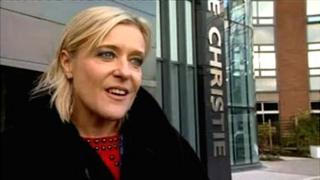 The chief executive of a leading cancer hospital has resigned following an investigation into the payment of her expenses for a trip to Ibiza.
Caroline Shaw was suspended from her role at The Christie Hospital in Manchester last December.
Mrs Shaw has now stood down and the hospital said the matter is closed.
An investigation was launched into the payment of Mrs Shaw's expenses for the Ibiza retreat, organized by the Young President's Organisation (YPO).
The organisation is a global network of young chief executives with about 22,000 members around the world.
'Fresh start'
A statement from the Christie NHS Foundation Trust said Mrs Shaw had now paid the expenses for her involvement with the YPO.
The trust added Mrs Shaw will receive six months pay in lieu of notice, and that some of her legal expenses had been paid.
Mrs Shaw said: "I have had nine wonderful years at The Christie, in the service of the patients to which it provides such outstanding care.
"It is now time to move on. The trust also needs a fresh start. The Christie, all the staff that work there and the patients that it serves, will always hold a very special place in my heart."
Sir Hugh Taylor, the outgoing chairman of the hospital's board, said: "I understand and respect her decision to move on, which also enables the trust to look to the future.
"The Christie is an outstanding institution and I, too, wish my successor and all her colleagues well as they take it forward."