Tribute to PD James-approved writer who died in Manchester crash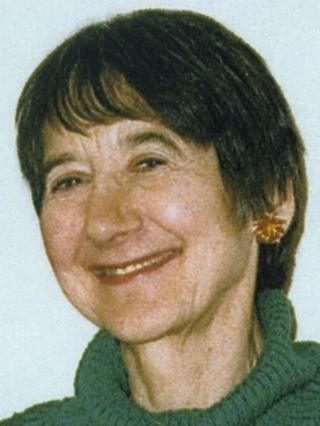 Tributes have been paid to a retired lecturer and author who died after she was hit by a van in Manchester.
Police said 77-year-old Olga Kenyon was hit on a busy junction of Chester Road, Hulme, near her home on 26 September.
The married mother-of-three and grandmother-of-seven had eight books published, including '800 Years of Women's Letters' in 1992.
In the foreword, crime writer PD James said she had "performed a service" in the "changing lives of women".
She was also a "keen poet" who had a poem about Alderley Edge displayed on Greater Manchester's Metrolink trams last year.
In a statement, her family said Ms Kenyon was also a linguist who spoke five languages and a passionate campaigner with Manchester's Amnesty International.
Despite suffering from osteoporosis, she helped to organise a climate change protest through Manchester a week before her death and "marched at the front".
Her family said she was a devout Buddhist and was given the name Aryamati, meaning she whose mind is noble, when she was ordained in 2005.