Alan Henning: Salford Red Devils and Swinton Lions plan tribute match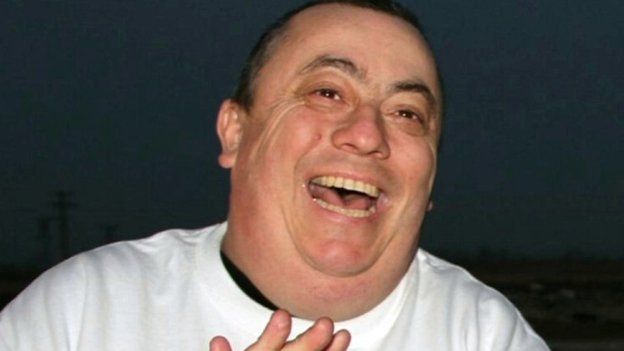 A rugby league match is to be held in Salford to show "gratitude and support" for murdered aid volunteer Alan Henning and his family.
Super League side Salford Red Devils and Championship club Swinton Lions will face each other in January.
Red Devils chairman Marwan Koukash said the clubs had been "deeply touched by the sad loss of Alan".
The 47-year-old taxi driver was abducted by IS while he was on a humanitarian aid convoy last December.
Mr Koukash said from his "personal experience as a refugee, I have been the recipient of the humanitarian efforts of such wonderful people as Alan.
"I really do hope that this game can be a way in which the sporting teams of the city can show their gratitude and support for Alan and his family.
"I feel it is a fitting tribute to the wonderful work he carried out."
Lions director John Roddy said: "Without hesitation, [we] decided to commit to play the game.
"We had wished to contribute to the Alan Henning Fund in some way and this was an excellent opportunity for us to do so."
He added that the game would be a "positive community event" as Swinton "do not get the chance to play our old rivals too often".
The date and venue of the game are still to be confirmed.
Related Internet Links
The BBC is not responsible for the content of external sites.