Burglary victim's £20 gift to apologetic criminal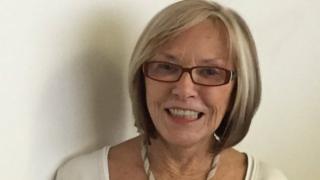 A 75-year-old woman who had £10,000 worth of jewellery stolen from her house has given £20 to the burglar who wrote her an apology letter.
Kevin Derbyshire and accomplice Graham Llewellyn, both 24, were jailed for 32 months each for the burglary in August at Loretta Smith's home in Bolton.
She contacted Derbyshire after receiving his letter and learning he had a child.
"I just hope he never does anything like this again," Ms Smith said.
"They took all of my jewellery and... just took basically whatever they could get their hands on. It was just horrible really," she added.
'Horrible messages'
Derbyshire's letter from prison said: "To the victims of the really horrible crime I have committed, I just want to say that I am really sorry for my stupid actions."
"Things like this shouldn't happen at all and I didn't know what I was doing at the time," he continued.
"It was only when I went on Facebook and read all of the horrible messages about me it clicked what I had done."
Ms Smith said she answered the letter as a matter of courtesy saying how "silly he had been" and that she hoped he "would learn from his mistakes".
Derbyshire replied with a second letter promising to send Ms Smith a bunch of flowers and bottle of wine on his release.
She responded again, saying that was not necessary and included a £20 note with the letter after hearing he had a girlfriend with a baby.
"I thought the people that suffer now are the people that are left at home," she said.