Wigan dog owners can scoop prizes by cleaning up after their pets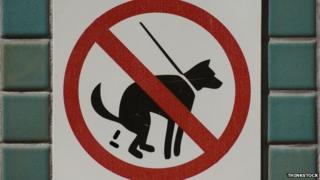 Council bosses have come up with a novel idea to reduce the problem of dog fouling in their town - by offering prizes to people who are spotted cleaning up after their pets.
Responsible dog owners in Wigan, Greater Manchester, will have a chance to win £50 shopping vouchers.
Staff from Wigan Council will hand raffle tickets to people seen using the correct bins.
The idea could ultimately be rolled out across the United Kingdom.
Paul Buttivant, managing director of 3GS Environmental Enforcement Services - the company managing the project - said: "Our long-term objective and those of Wigan Council is to educate the public and discourage environmental crime which costs the taxpayer around £1bn a year to clean up.
"We hope that this initiative along with others we're aiming to deploy in due course will change people's behaviour."