BBC looking for on-air experts from ethnic minorities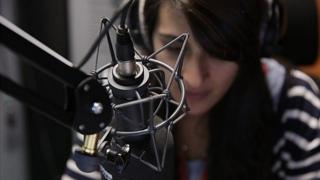 On-air specialists from black, Asian and minority ethnic ethnic backgrounds (BAME) are wanted by the BBC to "better reflect the diversity" of audiences.
The corporation is seeking applications from experts in history, science and business for a training day at BBC North in Salford on 26 February.
The submission deadline for the BAME expert voices talent day is 29 January.
The BBC said last year it wanted to increase its on-air BAME portrayal from 10.4% to 15% by 2017.
Director-General Tony Hall said BBC News had also set targets to reflect the diverse populations of Manchester, Birmingham, Leicester and London.
The plans follow a previous BBC scheme to increase the number of female on-air experts.
More details can be found at the BBC Academy BBC Academy website.