Parklife Weekender 2015: Glastonbury-style operation planned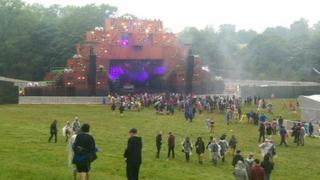 A Glastonbury-style operation has been set up to reduce "problems" at this year's Parklife festival in Manchester after residents' complaints.
Last year Robert Hart died after being knocked unconscious and concerns were also raised about noise and anti-social behaviour at Heaton Park.
Manchester City Council, police and Parklife organisers have set up a taskforce so "problems... are not repeated" ahead of the 6-7 June event.
The group will also improve security.
The council said a review of last year's festival led to the Community Impact Taskforce being set up.
'Improve experience'
As well as tackling noise, nuisance and litter, the team will manage people getting to and from the area over the weekend.
The council said it was "inspired by operations run at Glastonbury and other leading festivals".
Councillor Rosa Battle said: "We have listened to the local community and understand there are issues and concerns.
"This taskforce will strengthen the process and mechanisms that we already have in place to make that happen."
The group will improve cleaning, parking and noise and will also improve drainage after heavy rain delayed the opening of Parklife last year.
Ch Supt John O'Hare said: "This new model allows us to respond more effectively to issues and concerns arising as a result of the event, and will hopefully improve the experience for both the local residents and festival goers."
More than 135,000 fans attended Parklife Weekender last year.