Paul McGuigan murder: G4S 'warned over Iraq killer risk'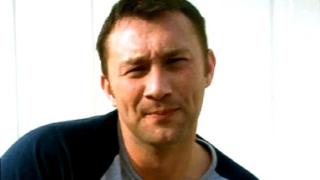 A security guard who shot dead two colleagues in Iraq was a dangerous man who should not have been allowed to carry weapons, an inquest has heard.
Paul McGuigan and Darren Hoare were murdered by Danny Fitzsimons in 2009.
The ex-paratrooper from Rochdale, who was employed by the G4S-owned ArmorGroup, is serving a 20-year sentence in Baghdad.
A former security guard told an inquest in Stockport he warned the company that Fitzsimons was a risk to the public.
'Lives at risk'
Fitzsimons had served with the Army in Kosovo and Bosnia, and later as a paratrooper in Northern Ireland, Macedonia and Afghanistan. He had also worked in Iraq as a security guard before the killings.
After learning Fitzsimons had secured a contract with ArmorGroup to go back to Iraq in 2009, a security guard - who cannot be named for legal reasons - sent a number of emails to G4S which he said were ignored.
The inquest heard one email said: "I'm disgusted that this individual will get a job with such a large company and will be able to carry weapons.
"I believe this will put many people's lives at risk. A police check will confirm this."
The witness also said he warned G4S Fitzsimons was using cannabis and steroids.
The inquest has previously heard Fitzsimons was deployed to Iraq without up-to-date references, with no Criminal Records Bureau check and with a forged medical certificate.
During his trial in 2011, Fitzsimons told the Iraqi court he had been suffering from post-traumatic stress at the time of the killings and claimed he had acted in self-defence after a fight broke out.
He had admitted killing Mr McGuigan, originally from Peebles in the Scottish Borders, and Australian Darren Hoare in August 2009.
Mr McGuigan, a former Royal Marine, had been living in Tameside and had previously worked as a bodyguard for ex-Beatle George Harrison.
The inquest continues.