Explosive chemical forces evacuation at Manchester University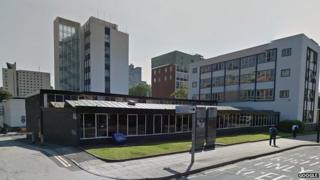 A University of Manchester building was evacuated because of a potentially explosive chemical, police have said.
Officers were called to the Paper Science Building, Sackville Street, at 11:30 GMT after a report some acetone peroxide had crystallised, making it volatile.
Police also evacuated surrounding buildings as a precaution but said they believed there was no malicious intent.
They said the incident was resolved and buildings reopened.
A Greater Manchester Police spokesman said there was no connection between the evacuation and a explosion involving chemicals at a University of Liverpool laboratory earlier.