Clarence Edwards stabbing: Five men due in court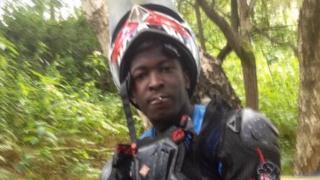 Five men are due in court charged in connection with the fatal stabbing of a man outside a Manchester nightclub.
Earl Atta Rooms, 26, of Roberts Avenue, Rusholme, is accused of murdering Clarence Edwards, 26, on 4 January.
Four other men have been charged with violent disorder, over the death.
Mr Edwards was found stabbed outside the RBase club on Charles Street and later died from his injuries. All five men are due to appear before Manchester Magistrates' Court.
The four men charged with violent disorder are: Junior Richards, 38, of Morley Avenue, Billy Hugh Bowden, 23, of Quinney Crescent, Rumaail Ingram, 28, of Buckland Avenue, and Jermaine Bonsu, 23, of Quinney Crescent.