Ex-carer jailed over £5k theft from Warrington couple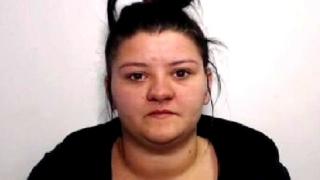 A former carer who stole more than £5,000 from an elderly couple has been jailed after the victims' daughters used hidden cameras to catch her.
Rebecca Calder, 24, withdrew the money from the disabled couple's account in amounts of up to £300 at a time, Greater Manchester Police said.
But she was caught after hidden CCTV showed her stealing cash at the couple's home in Warrington, Cheshire.
Calder, of Wigan, was jailed for 12 months at Liverpool Crown Court.
She admitted six counts of theft at an earlier hearing.
She began stealing the money from the couple, who were both aged in their 80s and had mental and physical disabilities, after visiting them on an informal basis after ceasing to be their formal carer.
The theft came to light after the couple's daughters became concerned about their parents' bank statements, noticing large amounts of cash were being withdrawn almost every other day, police said.
The women set up secret cameras which showed Calder stealing from the man's wallet.
CCTV footage from Barclays Bank also showed Calder was responsible for a withdrawal made on 13 April 2014.
Just hours after stealing the money, Calder posted a picture of herself on Facebook wearing the same clothes and enjoying what appeared to be a night out.
Police were then called and Calder was arrested.
After sentencing, PC Ryan Mackenzie said: "One of the saddest parts of this case is that both the man and his wife passed away before they could see justice being done."