Parents taught how to spot signs of child sexual abuse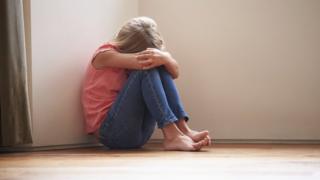 Parents in Greater Manchester are being offered advice on how to tell if their children are at risk of sexual abuse.
The scheme is being run with the help of the police, National Health Service, local councils, and charities.
Educational events are being held across the region, and parents have also been invited to speak online with a mother whose daughter was groomed.
The programme is part of Project Phoenix, set up in the wake of a number of high-profile child abuse cases.
Earlier, as part of the project, an event at Manchester's Arndale Centre offered parents the opportunity to use smart phones and tablets in order to learn how to protect children online.
They will also have the chance to continue the discussion over the coming days via Twitter.
'Help and support'
Project Phoenix manager Damian Dallimore said: "It's still a subject that most people know very little about.
"The best weapon we have as parents and carers is the ability to recognise that something isn't right and know what to do about it.
"We're very lucky in Greater Manchester in that we have a single, unified approach to tackling child sexual exploitation across local authorities, police, NHS and charities.
"This awareness day is about using that expertise to help the region's mums and dads to better understand how to protect their children."
Police and Crime Commissioner Tony Lloyd said: "Help and support is out there and I want every parent and carer in Greater Manchester to know where they can get it."